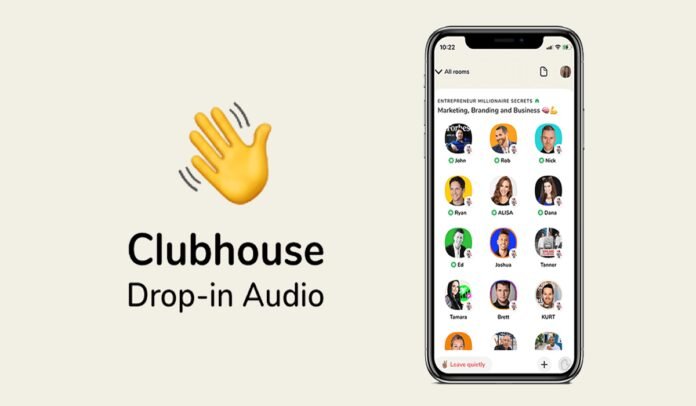 What is Clubhouse Android App?
The Clubhouse Android App has revolutionized the way people engage in conversations and connect with others. With its unique audio-based platform, Clubhouse offers a space where individuals can participate in real-time discussions on a wide range of topics. Clubhouse Android App is Now Available for Download in India and Across the Globally.
Anyone can download Clubhouse App for Android from Google Play Store, but you still need an invitation to sign up. The Clubhouse company already said that this move is part of its effort to keep the growth measured, ensuring that each new community member can bring along a few close friends. Clubhouse confirmed Android App is now Available Globally via its official Twitter account. 
This is the most I've ever tweeted about a job but I've never had a job like this one. 0 lines of code to global launch in just under 3 months 👩🏾‍💻💁🏾‍♀️ what a ride https://t.co/QS3Ni6PPcg

— Mopewa (@mopewa_o) May 21, 2021
How to Download and Install Clubhouse Android App
To download and install the Clubhouse App, follow these simple steps:
Open the Google Play Store on your Android device.
Search for "Clubhouse" in the search bar.
Select the official Clubhouse app from the search results.
Tap on the "Install" button to begin the installation process.
Once the installation is complete, open the Clubhouse app.
Sign in or create a new account to start using the app.
Getting Started with Clubhouse Android App
Now that you have successfully installed the Clubhouse Android App, let's dive into how to get started:
Creating an Account: To use the Clubhouse Android App, you need to create an account. Tap on the "Sign Up" button and follow the prompts to provide your details and set up your profile.

Exploring the Home Feed: The home feed is where you will find rooms and conversations that align with your interests. Browse through the feed to discover rooms you want to join.

Customizing Your Interests: To personalize your Clubhouse experience, go to your profile settings and select your interests. This will help the app recommend relevant rooms and users to follow.

Following Users: Find users whose conversations you find interesting and tap on the "Follow" button to receive notifications about their rooms and events.

Joining and Participating in Rooms: Tap on a room to enter and listen to ongoing conversations. If you want to participate, raise your hand and wait for the moderators to invite you to the stage.

Starting Your Own Room: Ready to host your own room? Tap on the "Start a Room" button and customize the room settings. Invite other users to join, and start a conversation on a topic of your choice.

Networking and Building Connections: Clubhouse is a great platform to network and build connections. Engage in conversations, ask questions, and connect with like-minded individuals.
Joining Rooms and Participating in Conversations
Clubhouse provides a unique opportunity to join rooms and participate in conversations on a wide range of topics. Here are some tips to make the most of your experience:
Choose Relevant Rooms: Look for rooms that align with your interests and the topics you want to explore. This will ensure that you have a meaningful and engaging experience.

Listen and Learn: When you enter a room, take some time to listen and understand the ongoing conversation. This will help you contribute more effectively when you decide to participate.

Raise Your Hand: If you want to speak and share your thoughts, raise your hand by tapping on the hand icon. The moderators will invite you to the stage when it's your turn.

Be Respectful: Maintain a respectful and courteous attitude towards other participants. Follow the club's guidelines and moderators' instructions to create a positive and inclusive environment.

Contribute Meaningfully: When you're on the stage, make sure to contribute meaningfully to the conversation. Share your insights, ask thoughtful questions, and engage with others in a constructive manner.

Take Turns Speaking: If multiple participants are on the stage, be mindful of taking turns speaking to ensure everyone gets a chance to contribute.

Use the Emojis: Clubhouse provides a range of emojis that you can use to react to what others are saying. Feel free to use them to express your agreement, appreciation, or other reactions.

Network and Connect: Take advantage of the networking opportunities on Clubhouse. Connect with interesting users, follow them, and continue the conversation outside of the app.
Hosting a Room on Clubhouse Android App
Hosting a room on the Clubhouse Android App allows you to curate discussions, share your expertise, and connect with others. Here's how you can host your own room:
Tap on the "+" Icon: On the Clubhouse home screen, tap on the "+" icon located at the bottom right corner of the app.

Customize Room Settings: Choose the type of room you want to host (open, social, closed), set a topic, and select any additional preferences such as allowing audience participation.

Invite Speakers: Invite other users to join you as speakers in the room. You can either search for specific users or invite your followers.

Start the Room: Once you have set up the room and invited speakers, tap on the "Start the Room" button to begin the conversation.

Moderate the Room: As the host, you have the ability to moderate the room. You can manage speakers, mute/unmute participants, and ensure that the discussion stays on topic.

Engage the Audience: Encourage the audience to participate by raising their hand. Invite them to the stage to ask questions or share their thoughts.

Manage the Duration: Decide on the duration of the room and inform the participants. You can choose to keep the room open-ended or set a specific time limit.

Wrap up the Room: Before ending the room, summarize the key points discussed and thank the participants for their contributions.
Hosting a room on the Clubhouse Android App allows you to share your knowledge, engage with your audience, and build your personal brand within the community.
The clubhouse is a social networking site based on the voice that allows people to talk about anything and everything. You can jump in and out of various rooms on various topics by simply being a listener, a speaker, or a moderator. The type of rooms you will see is based on who you choose to follow, and who is in your address book and, you can also select your interests and hobbies. It's like an interactive podcast that mimics real-life interactions.