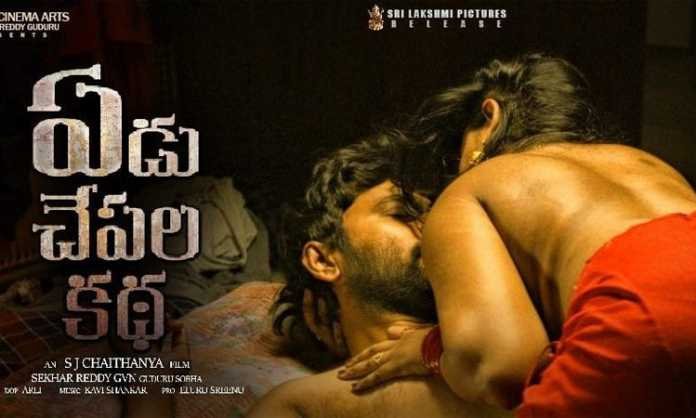 Yedu Chepala Katha Movie Review and Ratings has received a mixed talk from the audience. Yedu Chepala Katha is an adult comedy-drama starring Abhishek Reddy, Bhanu Sri Mehra, Ayesha Singh, and Meghana Chowdary. The Yedu Chepala Katha movie has hit the theaters today on 7th November. Let's see Yedu Chepala Katha Telugu Movie Review, Rating, Story, Public Talk.
Yedu Chepala Katha Movie Story is about to Tempt Ravi (Abhishek Pachipala) is the guy who gets tempt after seeing the girl. He has a physical relationship with many ladies. One fine day, he falls in love with Bhavana (Ayesh Singh). But the twist in the tale arises when he knows about a serious health issue. What is this health issue? What happens to his love story? To get these answers, one should watch Yedu Chepala Katha Full Movie on the silver screen.
Yedu Chepala Katha is high on erotic quotient, but it has a strong story, which is not explored in the Telugu film industry. The double-meaning dialogues, sleazy scenes, and some funny scenes keep you entertained in the movie, which also offers a beautiful message to the public, says the audience.
Yedu Chepala Katha has good production values and MT Kavi Shankar's background score, picturization, and some funny dialogues are the attractions on the technical front, add the viewers.
Overall Yedu Chepala Katha is a meaningless and poorly executed movie. The director Sam J Chaitanya tries to make the adult comedy movie but the weak direction and screenplay spoiled the entertainment level.