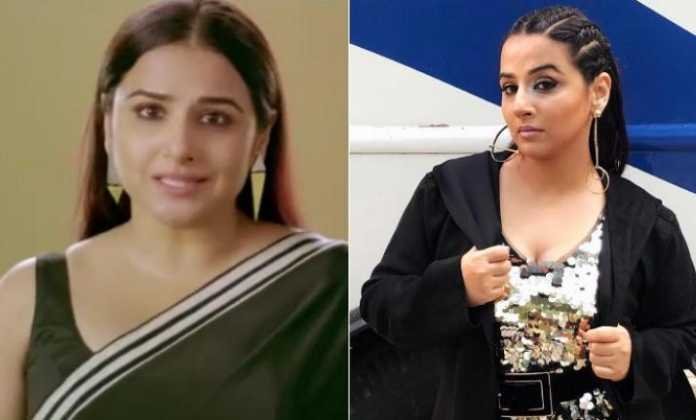 Vidya Balan, who recently shut-up body shamers like a boss with her empowering video Let's Talk About Body Shaming, occupied spot on Twitter's list of trends on Wednesday and for all the right reasons. The 40-year-old actress Vidya Balan Body Shaming Video shared on social media a few days ago and it is trending incessantly. Actress Vidya Balan who has often found herself at the receiving end of brutal criticism for her body talks about her ordeal with body shaming in the video.
But now, Vidya is back with the bang, and trust us it is one clear shot! Recently, Vidya Balan sang her first rap song highlighting the issue of body shaming. In a few minutes, Vidya Balan talks on BodyShaming Video went viral and ranked in twitter trends. We have all seen and read a lot about stop 'Body Shaming' and celebrate your own body, however, most of us hardly pay attention to it.
The cruelty of the world makes it worse for women to survive with confidence. A fat woman is seen as a niche or a disliked person. We all have set standards for perfect body size and shape. But who had made these standards and stats? Well, none other than we the 'Human Beings.' We all want to see women as size zero and threw tantrums on them if they aren't in proper shape. Have you ever stopped and considered what it would have felt like being bashed for your own body? Just because you aren't fair enough, you do not fit in a particular set of people! It is at par the difference of caste, creed, and culture.
Just like us, the Internet also loved Vidya Balan's take on body shaming. The actress' ideas resonated with several fans, who praised her for the video. Actress Vidya Balan who has been body-shamed several times on social media and at public events used the music of Bollywood songs in her video and she touched upon an array of topics like beauty standards for women, body positivity and more.
Vidya Balan shared the video on social media a few days back and she wrote: "Most of us are potential victims of body shaming – the widespread phenomenon of receiving cruel feedback when our bodies don't meet the unrealistic beauty standards of our time. Here's my take on body shaming."