Enhance and customize the web browsing experience on iPhone and iPad with Safari Extensions. They allow you to fine-tune a browser's functionality so that it can suit your needs better. Built on web technologies such as CSS, HTML, and JavaScript, extensions enhance a browser's capability. Installing Safari Extensions in iOS 15 on an iPhone or iPadOS 15 is pretty straightforward. To offer a simplified experience, Apple allows you to browse and install extensions right from Safari settings.
How to Install Safari Extensions in iOS 15:
1.Launch the Settings app on your iPhone and scroll down to Safari.
2. Now, choose the "Extensions" options and tap on "More Extensions".
3. After that, explore the Safari extensions available on the App Store and download your favorite ones.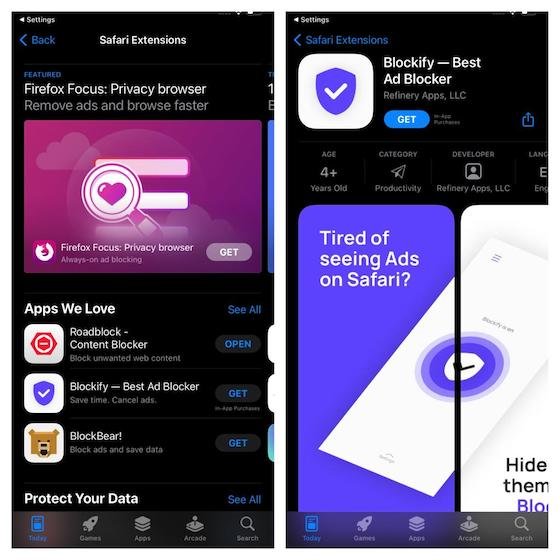 Alternately, you can also launch the App Store on your iPhone or iPad. Then, search for "Safari extensions", pick the one you like, and install it like any other app.