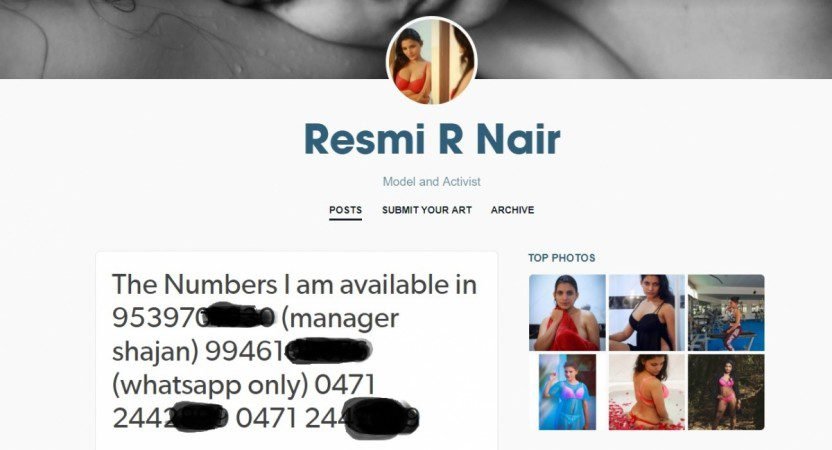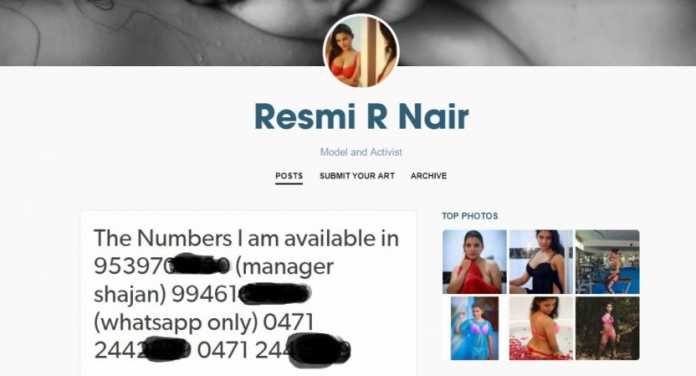 The Resmi R Nair has been one of the most controversial figures in Kerala since she was arrested along with her husband Rahul Pasupalan in an alleged $ex trafficking case around four years ago. The self-proclaimed model, who was also a prominent figure in the Kiss of Love movement, has now triggered another controversy by sharing online the number of Shajan Skaria, a veteran journalist who runs the Malayalam online news portal 'Marunadan Malayali'.
After sharing his number online, Model Resmi Nair outlandishly claimed that Shajan is her manager, and people who need her can contact him. Resmi R Nair Shared mobile number soon went viral on online platforms, and Shajan Skariah started receiving thousands of phone calls from people all across the world, asking Resmi R Nair's rate for one night.
Resmi R Nair Shared Editor Mobile Number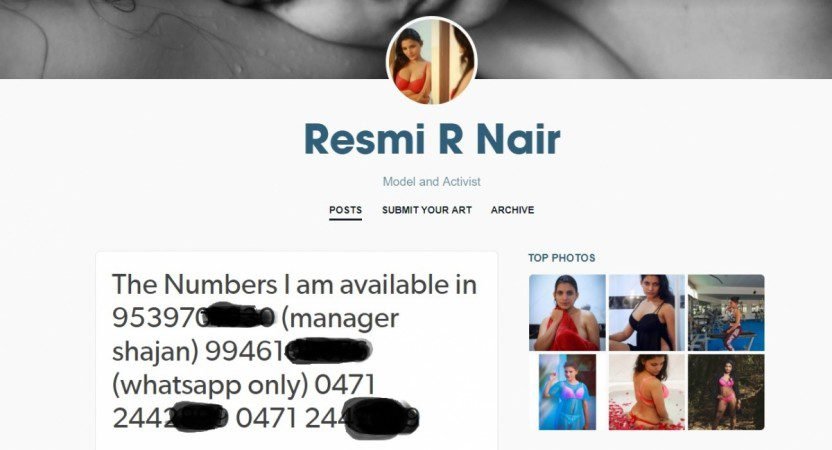 In an exclusive talk with the International Business Times, India, Shajan revealed that he has received more than 2,500 calls as of now, and most of them were from '$exually starved' Keralites who wish to spend a night with Resmi R Nair. He also added that all the people who called him were ready to pay a whopping sum of money in return for $ex, something illegal as per Indian laws. Shajan Skariah, who is also a law expert, said that all the activities organized by Resmi using modern-day social media applications are purely illegal.