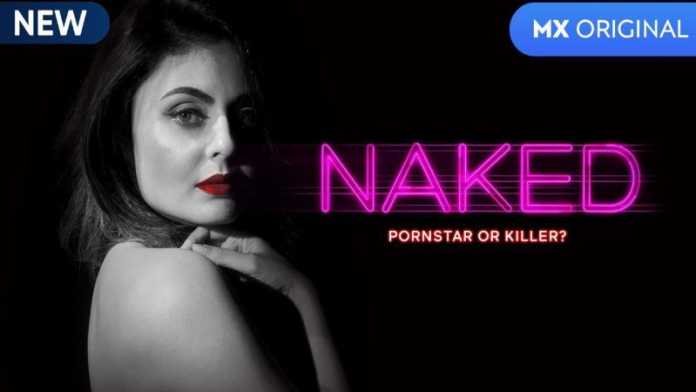 Watch NAKED Web Series Season 1 All Episodes Online Streaming on MX Player Originals. The NAKED Web Series Story about Hotelier Rishabh Mehta is found murdered. An honest cop, Suraj Kadam (played by Aryamann Seth), begins investigating the case and meets Natasha Kamra (Suparna Moitra), the prime suspect, who is also a porn star by profession and the victim's girlfriend. But are things the way they seem to be? Is Natasha guilty or not? Sometimes, the truth is nothing but just a naked illusion and the intriguing plot is laced with mystery from the word go. Will Suraj be able to find the real killer? Is Natasha really guilty or is she just an easy target?
NAKED Web Series Review:  A p*rn star, a righteous officer, a high-profile murder case and a seductive suspect – Vikram Bhatt had the plot to create a sense of thrill that is unparalleled. However, it is done in the classic whodunit way and the execution does seem patchy as you go on.
The length of the episodes is 20 minutes and at times you feel way too many things are cramped up in a short time. It will also remind you of the hit Hollywood film, Basic Instinct. I also found it way too predictable right from the first episode. Also, apart from Natasha's character, the makers didn't develop any other character. The direction is poor, writing has been lazy and the acting has been below average as well.