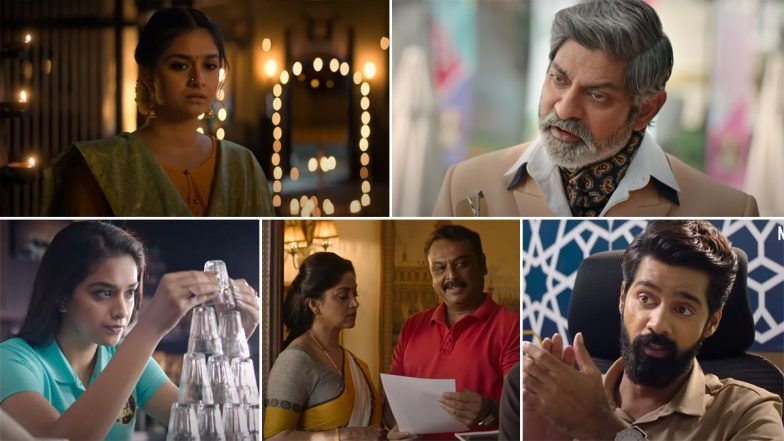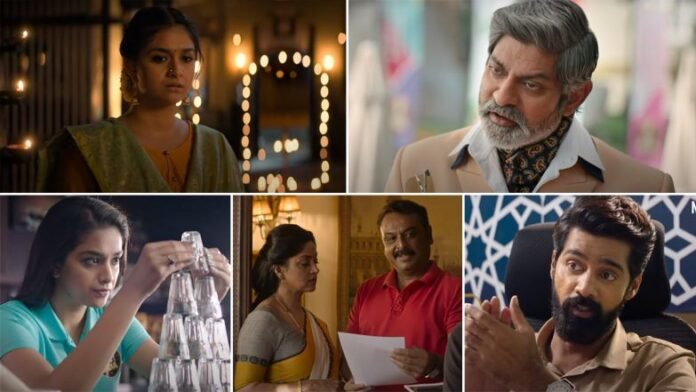 Actress Keerthy Suresh starrer Miss India is all set to premiere on Netflix. It is the story of a determined young woman who believes she is born to be a business tycoon. The over-two-minute long Miss India Movie Trailer introduces us to Samyuktha, played by a feisty Keerthy Suresh, whose dream is to start her own business.
The opening of the Miss India Movie Trailer shows the young version of Samyuktha who is seen expressing her wishes to an elder who asks her, 'What do you want to be when you grow up?' To this the young child says that after completing her MBA she would love to start a business. However, like many young girls face the problem, even Samyuktha does. Her family isn't supportive of her decision. also read (Miss India Movie Review)
The Miss India movie trailer further highlights how Samyuktha, grows into a beautiful woman and works towards her dreams of becoming a successful entrepreneur. Be it friends or family, all are shocked to hear that her plan is to introduce Indian Chai in foreign market. While some encourage her idea, there are many who challenge her decision and the antagonist (Jagapathi Babu) says, 'Business is not a game for women. Business is a war'. And that's how this young lady introduces her brand 'Miss India'.
Miss India Telugu Movie also stars Jagapathi Babu, Naveen Chandra, Rajendra Prasad, Naresh, Bhanushree Mehra, Sumanth S, Poojitha Ponnada, Kamal Kamaraju and Nadhiya among others and Helmed by Y Narendranath. Produced under the banner of East Coast Productions.
Happy about the digital release of Miss India, Keerthy Suresh shared in a statement, "Miss India is the beautifully crafted story of Samyukhta, who is determined to not let anything stop her from achieving her dreams. I'm glad this film is releasing on Netflix to a global audience because I feel like it will encourage and inspire many young women to follow their hearts and passions, regardless of the language that they would watch it in." Watch Miss India Movie Online streaming on Netflix from November 4.