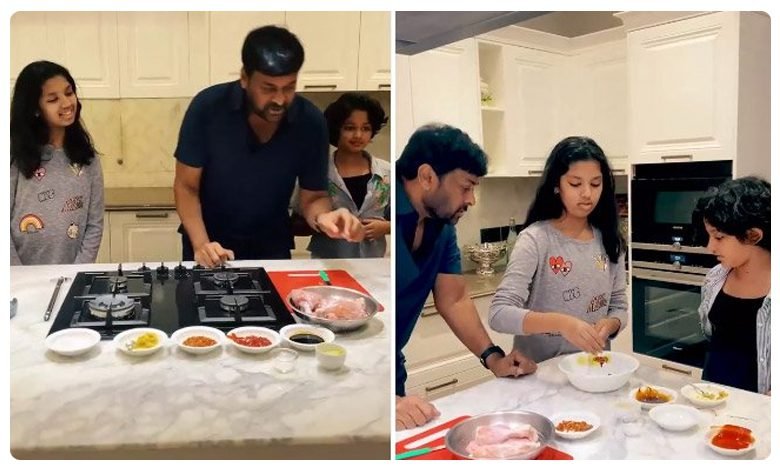 It is known that Chiranjeevi entered the world of social media during the lockdown. Has been very active on social media ever since. No small special occasion is buzzing with fans sharing on social media. Recently, Megastar Chiranjeevi Cooking KFC Chicken Recipe at Home With Grand Daughters, a video was posted on Instagram on Sunday.
We can see in the video that Chiranjeevi's Grand Daughters, who is bored with Nivriti, asks Chiranjeevi what to do and one of them replies that they want KFC chicken. So it is not advisable to bring in coronavirus from outside at the time, if you help, let's do it at home. That's why they made KFC type fried chicken with grandchildren as assistants. Take a look at this video to know how Chiranjeevi prepared KFC Chicken Recipe at Home.
Chiranjeevi Cooking KFC Chicken Recipe at Home
The grandchildren of the little ones joked that 'you have become a good expert, you can put a cart on the road and sell it as KFC… KFC chicken'. as a joke, Finally, Chiranjeevi prepared KFC chicken for his grandchildren.