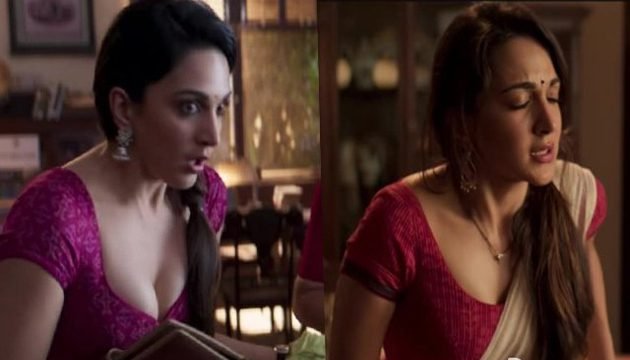 In a recent revelation that took the internet by storm, Bollywood actress Kiara Advani disclosed an interesting anecdote about her preparation for a pivotal scene in the hit Netflix movie "Lust Stories." The scene in question involved her character exploring her sensuality using a vibrator, and to get into the role, Kiara Advani took a unique approach by Googling how to use a vibrator. Her candid confession sparked curiosity among fans and raised discussions about the challenges actors face while portraying intimate scenes on screen. In this article, we will delve into Kiara Advani's bold choice of method, the complexities faced by actors, and the broader impact of such scenes on society.
The Context of the Scene in "Lust Stories"
To understand Kiara Advani's decision to look up how to use a vibrator, we must first grasp the context of the scene in "Lust Stories." The anthology film explores various aspects of modern relationships, and Kiara's character's journey of self-discovery is an integral part of it. The scene aimed to depict a woman's exploration of her desires, embracing her sexuality, and shattering societal taboos surrounding female pleasure.
The Importance of Authenticity in Acting
As an actor, portraying a role convincingly is crucial for storytelling. For Kiara Advani, stepping into the shoes of her character required a deeper understanding of the emotions and experiences her role demanded. Authenticity is key in acting, and this sometimes necessitates actors to seek information or research to accurately embody their characters.
The Decision to Googled How to Use Vibrator:
Kiara Advani Googled How to Use Vibrator for Lust Stories Scene Replying to the question by Neha Dhupia on how she was able to "climax so beautifully on camera," Kiara Advani added, "I was so nervous the night before, and I had actually googled how do people use a vibrator. I watched a couple of scenes from films like The Ugly Truth, to see what it was all about." Kiara Advani also mentioned the advice that Johar (director of her part in the anthology film) gave her. "Do it very sincerely. Let it be real. Let your eyes roll," she said. Watch Kiara Advani Googled How to Use Vibrator for Lust Stories Scene video:
Watch Kiara Advani's Vibrator Scene from Lust Stories
Kiara Advani's revelation about Googling how to use a vibrator for the "Lust Stories" scene has shed light on the intricate process of bringing characters to life on screen. It highlights the commitment of actors to their roles and the impact such performances can have on society. By challenging norms and promoting open conversations about $exuality, Kiara Advani has left a lasting impact on Indian cinema and its portrayal of female characters.
Kiara Advani is now gearing up for her next film titled 'Kabir Singh' which is a remake of Telegu blockbuster hit 'Arjun Reddy, alongside Shahid Kapoor. Kabir Singh Official trailer of the film was released recently and was loved and appreciated widely by all.