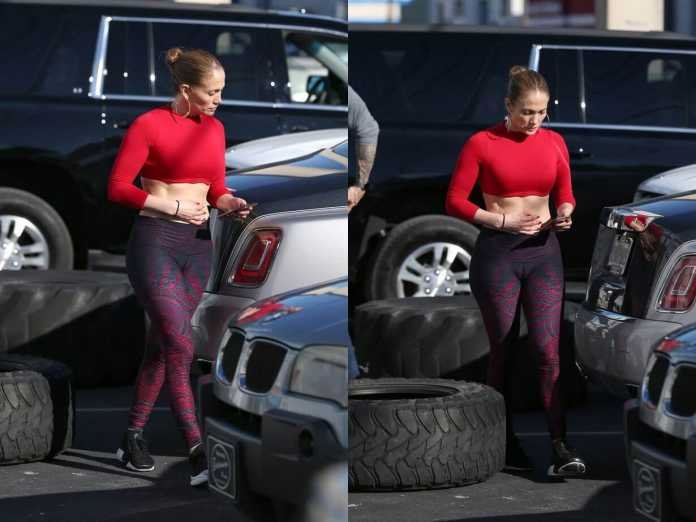 Jennifer Lopez Wardrobe Malfunction: Wardrobe malfunctions are not good – no matter where — it's just not good. And on top of that, if you are standing outside your gym, all sweaty, then you definitely don't want to get caught like that. Unfortunately, Jennifer Lopez had to suffer the same fate recently. Jennifer Lopez Wardrobe Malfunction in Skintight Leggings. The singer who was in Miami recently had gone to one of the gyms there to burn the heat. Jennifer Lopez was accompanied by her boyfriend, Alex Rodriguez.
When the paparazzi caught the couple leaving the gym, all the shutterbugs focused on the latino's attire. Jennifer Lopez was wearing a tight gym pant that is a Niyama Buddhafest Endless leggings and had left a very visible camel toe.
The red Buddha prints were a tight fit, but they were not completely following the contours of the 49- year old's crotch area. And the overemphasized camel toe would leave everyone blushed, but thankfully she was not aware of it.
Jennifer Lopez is slated to perform in the Grammy's this weekend. Jennifer Lopez will also return to TV screens in the United States, when the new series of NBC's World of Dance airs on February 26. As far as Jennifer Lopez workouts are concerned, in an interview with Red Magazine, Jennifer Lopez has confessed that she started to work out because of her unfulfilling relationships.