Jabardasth fame Kiraak RP turns Director: With the comedy shows 'Jabardhasth' and 'Adirindi', he became the comedian Ram Prasad (RP) who is well known to the Telugu people. He is going to direct a film starring JD Chakraborty in the lead role. Kovuru Arunachalam is producing the film under the banner of Sri Padmaja Pictures. The film has just started with a pooja program. On this occasion, various celebrities from the silver and television sectors came and congratulated the film crew. Adirindi Judge, Mega Brother Nagababu came and gave best wishes to the team.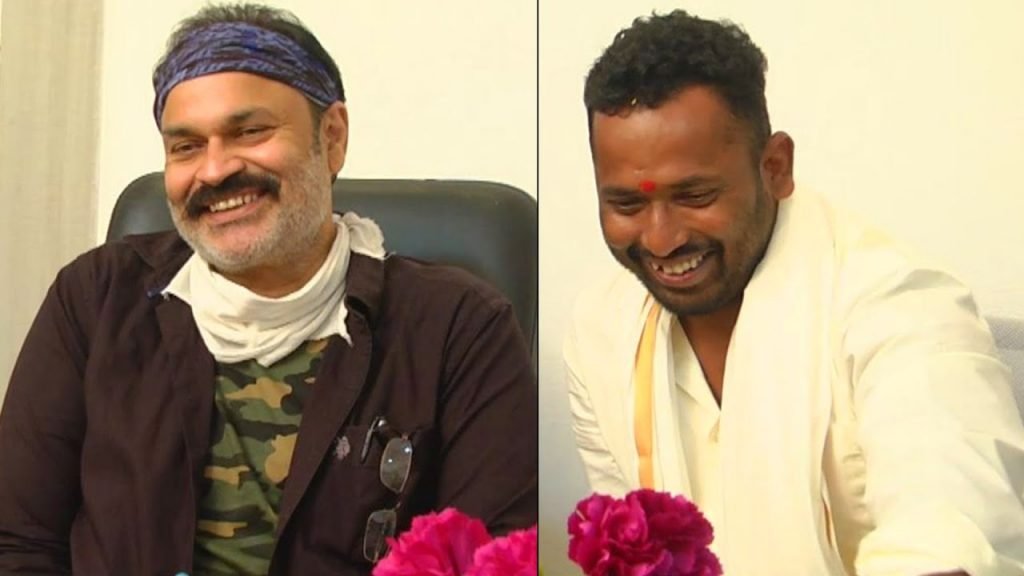 Nagababu said that Ram Prasad (RP) brought the name to his village Sagaturu. He said RP is one of his favorite comedians in the industry and added that he entered the film industry to become a director but his dreams did not come true for various reasons. Nagababu said that after vigorous efforts, RP is going to direct a movie giving a chance to the new actors, and senior actor JD Chakravarthy is also taking part in it. Nagababu expressed confidence that the movie will witness a huge success.
Jabardasth fame Kiraak RP turns Director
Speaking on the occasion, Director Kiraak RP said. Thank you to the Telugu audience who have supported me through the Jabardhasth Comedy Show for the last few years. With an interesting story set against the backdrop of a suspense thriller, I decided to bring the audience forward as a director. Producer Kovuru Arunachalam came forward to produce the film with confidence in me.
As Production Number 1 under the banner of Padmaja Pictures, I am very happy to have agreed to play the pivotal role of the JD in this film which is opening in my direction. In this movie J.D., The character is very distinctive. Along with JD Chakraborty, Prakash Raj, Rao Ramesh, Jabardhasth Aditya, and others are starring in the film. He said preparations were being made to start shooting in the surrounding areas of Hyderabad and Nellore as soon as possible.