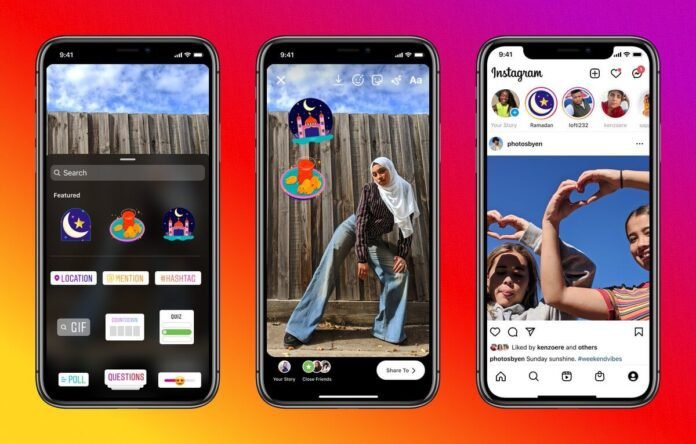 The Facebook-owned photo-sharing platform Instagram usually releases special stickers and features during the month of Ramadan, which is a holy month observed by Muslims worldwide. These new Instagram Ramadan Stickers are designed to help users express their joy and excitement for the occasion.
Instagram announced the arrival of new stickers at the onset of the holy month of Ramadan. These stickers symbolize different aspects of the fasting month like 'Iftari', which is the ceremony of breaking the fast at sunset. The new Instagram Ramadan stickers will be featured in the story tray that can be accessed by swiping up on the screen when creating an Instagram Story. Instagram Stories that use these new Ramadan stickers will be aggregated into a multi-author story, shared at the front of the Stories tray. So if you have people you follow, use any of the stickers, and they'll appear together in a collated story in your feed.
How to use Instagram Ramadan Stickers:
To access Ramadan stickers on Instagram, you can follow these steps:
Open the Instagram app on your smartphone.
Go to the 'Stories' section by tapping on the camera icon in the top left corner of your screen.
Take a photo or video or choose one from your camera roll.
Tap on the 'Sticker' icon on the top right corner of your screen.
Scroll down until you see the 'Ramadan' sticker pack.
Select the sticker(s) you want to use and add them to your story.
How to Use Ramadan Stickers in Instagram Stories (Image):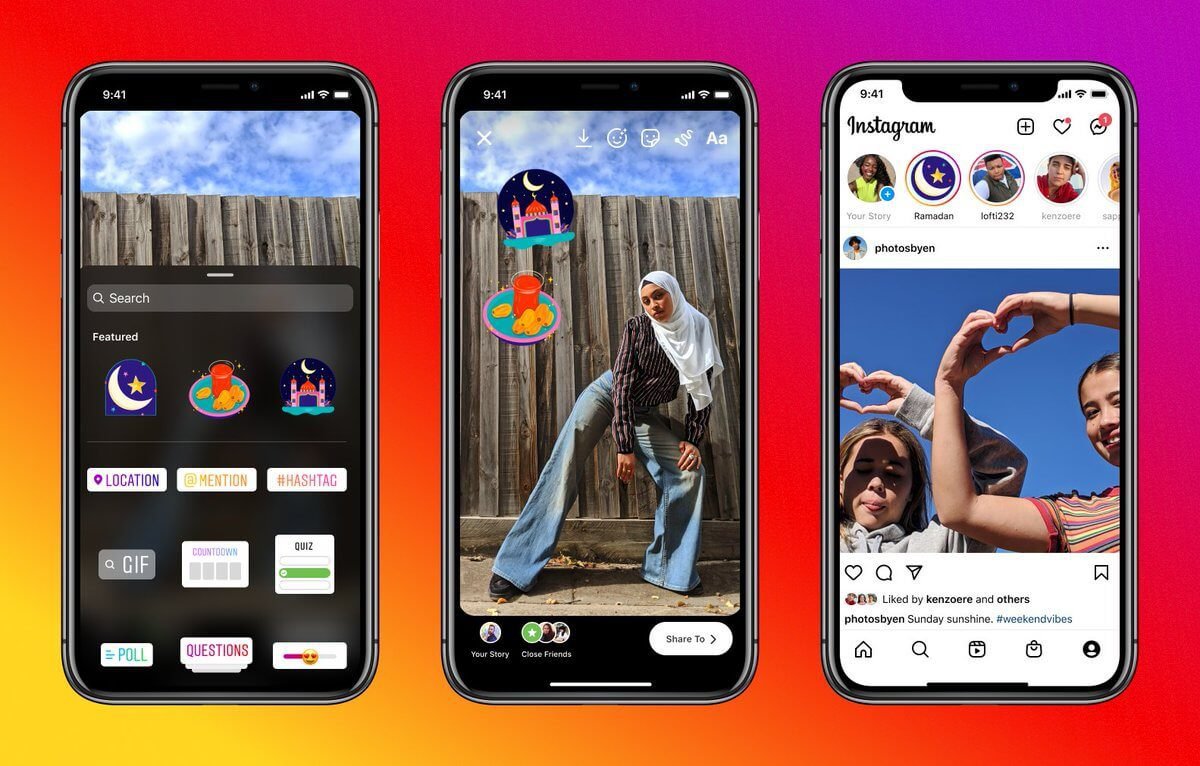 In addition to the Ramadan stickers, Instagram also introduces Ramadan-themed filters, GIFs, and other features to celebrate the occasion. So, make sure to check them out as well to add more fun and creativity to your Instagram stories during Ramadan.
The Impact of Instagram Ramadan Stickers on social media
Instagram Ramadan stickers have a significant impact on the social media experience during Ramadan. They bring the community together, spreading the spirit of the holy month and allowing users to express themselves creatively.
During Ramadan, social media usage increases significantly as people seek to connect and share experiences. Instagram Ramadan stickers allow users to share their celebrations, traditions, and reflections on the holy month with a wider audience.
Conclusion
Instagram Ramadan stickers offer a fun and creative way to celebrate the holy month and share your experiences with others. Whether you use them to showcase your Ramadan meals, highlight acts of kindness, or send personalized greetings, these stickers are a great addition to the social media experience during Ramadan.
So, this Ramadan, add some joy and creativity to your Instagram posts and stories with the new Ramadan stickers. Spread the spirit of the holy month and connect with your friends and family in a meaningful way.