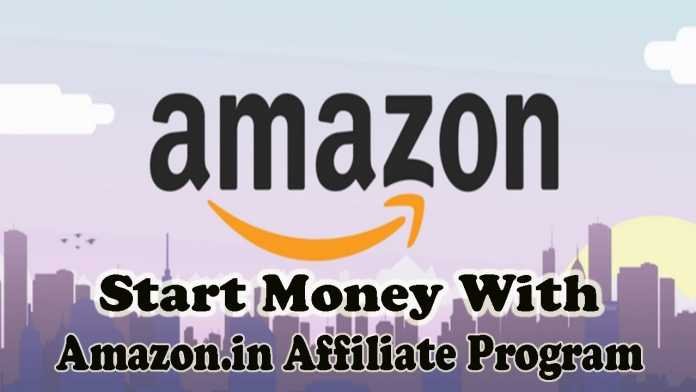 You can start earning passive income online via revenue sharing thanks to a tactic called affiliate marketing. Amazon India marketplace is selling a wide range of products including electronic goods, books, mobile phones, Kindle devices, and movies. If you are new to affiliate marketing, I recommend you to read what is affiliate marketing to understand the basics. Here How to Earn Passive Income With Amazon Affiliate Store.
Amazon.in affiliate program is exactly the same as their U.S. front but for Indian affiliates, they are paying a hefty commission on every sale. According to the press release, they are paying 5% commission on consumer electronics and 10% commission on all other products including Kindle devices.
Getting started here How to Earn Passive Income Amazon Associates program is free and easy. Here's how:
Signing up by visiting Amazon and fill in the forms.
Be sure to read the rules. For example, it's against Amazon Associates policy to include Amazon affiliate links in an email.
Determine the product(s) you want to promote. Amazon allows you to search based on keywords, ISBN (for books), and product numbers.
Decide how you're going to promote the products you choose. Amazon provides ad scripts that you can run on a blog or website.
Build traffic. All affiliate income does best with a large, steady stream of targeted traffic. There are many easy and affordable ways to get people to visit your blog or website.
Make product recommendations fit with your website topic. If you blog about surviving zombies, don't have a link to tulip bulbs unless tulips repel zombies.
Choose products carefully. Don't promote something you wouldn't buy or don't like just to make money. It will backfire and cause you to lose credibility with your website visitors. People are more likely to buy products you personally recommend. If you don't have experience with the product, be sure to check out reviews to see what other people's experience with it is.
Include multiple links and linkable photos in your content. Web readers can be blind to ads. They're more likely to click links and photos within an informative article.
If you're a blogger, don't forget to include a disclosure that the link is an Amazon affiliate link per the FTC blog disclosure guidelines and GDPR. While it's the law in the U.S., it's also important to keep your readers' faith in you.