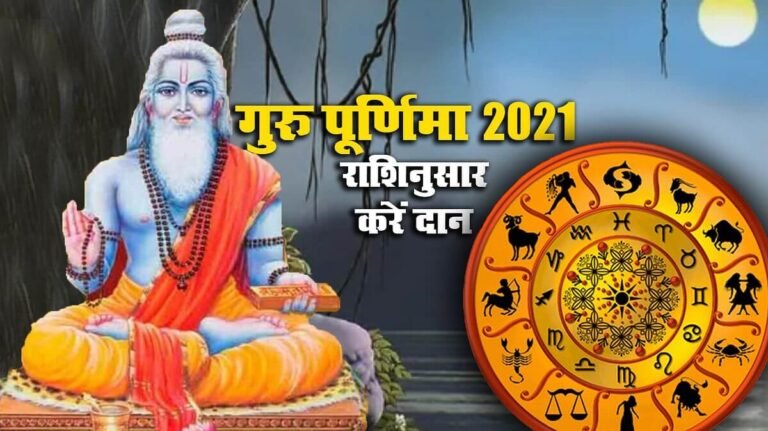 Guru Purnima 2021 Date in India: Guru Purnima as the name suggests, is celebrated in reverence of one's guru or teacher. The Guru Purnima festival falls on the full moon day of the Ashadha month, which is from June to July, according to the Hindu calendar. This year, Guru Purnima it will be celebrated on Saturday, 24 July, 2021.
Guru Purnima 2021 Shubh Muhurat Timings:
Guru Purnima 2021 Date – Saturday, July 24, 2021
Brahma Muhurat – 4:15 AM to 4:57 AM
Abhijeet Muhurat – 12:00 PM to 12:55 PM
Vijaya Muhurat – 2:44 PM to 3:39 PM
Godhuli Muhurat – 7:03 PM to 7:27 PM.
Guru Purnima Significance:
It is believed that this day is also celebrated as it commemorates the goodness of gurus and teachers. The word 'Gu' from Guru means darkness and 'ru' stands for the removal of darkness. Thus, a teacher is seen as a person who removes all darkness from our lives. One story also says that on this day Lord Buddha has given his first sermon at Sarnath in Uttar Pradesh. As per the mythology, on Guru Purnima, Lord Shiva had started the transmission of yoga.
Guru Purnima 2021 Importance:
Guru Purnima is a sign of the teacher-student relation. In ancient times wandering monks observe this day by offering puja to their guru. On this day, students offer tribute to their teachers and seek their blessings. In India, the day is celebrated by thanking teachers and seeking blessings.
Guru Purnima 2021 Celebrations:
On this day, devotees worship their spiritual gurus and visit temples to seek blessings. Most people observe fast on this day and do pujas at home in appreciation of their gurus. In ashrams and monasteries, prayers are recited by the students in honor of their gurus.