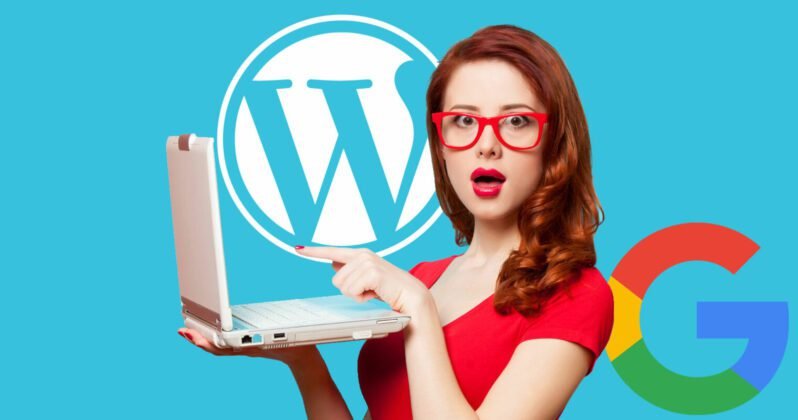 Download Google Web Stories WordPress Plugin: Google is now bringing Web Stories to any WordPress website with the wide launch of a new creative tool. The Google Web Stories for WordPress plugin provides a drag-and-drop, WYSIWYG interface for making full-screen, tappable content that's synonymous with Instagram and Snapchat. This content today is found in Google Search and Discover. It entered beta earlier this year, and version 1.0 is now available.
Google Web Stories is a function that allows website owners to generate more traffic (for free) through interactive, news-like content. By using Google Web Stories, website owners can now easily tap into additional web resources including showing up on various Google applications such as Google Images, Discover, and Google app. The recent launch of the Google Web Stories Plugin makes it extremely easy for WordPress users to create Web Stories by Google.
BENEFITS OF Google Web Stories WordPress Plugin:
The Web Stories format puts features and capabilities at your fingertips to engage with your audience via the power of storytelling on the open web. Specifically, you can:
Create beautiful and engaging content easily: Web Stories make the production of stories as easy as possible from a technical perspective.
Enjoy creative flexibility for editorial freedom and branding: The Web Stories format comes with preset but flexible layout templates, standardized UI controls, and components for sharing and adding follow-on content.
Share and link your stories on the open web: Web Stories are part of the open web and can be shared and embedded across sites and apps without being confined to a single ecosystem.
Track and measure your stories: Supports analytics and bookend capabilities for viral sharing and monetization.
Capture the attention of your readers by offering fast loading times to your stories: Web Stories are lightning-fast so that your audience stays engaged and entertained.
Engage with your readers via immersive storytelling: Web Stories are a new and modern way to reach existing readers.
Monetize effectively the beautiful and engaging stories you create: Web Stories enable monetization capability for publishers using affiliate links. For advertisers, Stories are a way to reach a unique audience within a new storytelling experience.
Step 1: Download and Install the Google Web Stories WordPress Plugin
Google Web Stories WordPress plugin requires a minimum WordPress Version of 5.3.1. It also requires a minimum PHP version of 5.6.
Head over to WordPress admin » Plugins » Add New. Key in "Web Stories" in the search bar and look for the plugin whose developer is Google. Click on Install Now and followed by Activate.
Step 2: Setup Google Web Stories WordPress Plugin
The next step involves creating your first story. Head over to WordPress admin » Stories » Dashboard. Here, you will be able to configure and set up the google web stories plugin.
Web Stories comes with several templates that you can use simply by clicking on the template and importing it.
Step 3: Customize Web Stories
Finally, customizing google web stories is easy with the inbuilt visual builder. Here's what it looks like on the backend.
Based on our tests moments earlier, the visual editor is rather basic. While it is not buggy, the amount of customizations that you can do to it is rather limited in many ways. Since this is just the first version of the public listing of the plugin, we expect it to be flexible and feature-rich in the coming months.
Overall, the Google web stories WordPress plugin is easy to use the plugin with close to zero setups or configuration required. There is no doubt that the google web stories plugin is an excellent addon, especially for website owners who are serious about generating more traffic to their website.