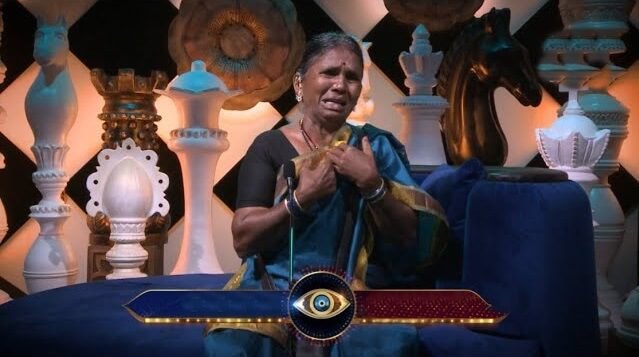 Bigg Boss Telugu Season 4 is loved by the audiences for its unlimited drama and entertainment. With yet another weekend beginning, All Bigg Boss fans would know that the most important element of the reality show is elimination. According to reliable sources claim, have made a sudden exit from the Bigg Boss house and that came as a huge shock to fans. Gangavva Leaves Bigg Boss 4 Telugu house due to health issues. Gangavva said she would have remained for another two or three weeks playing the game had her health is permitted.
Considering Gangavva's age and health, the host Nagarjuna Akkineni has agreed to her request. Gangavva is the fifth contestant to come out of the show after Surya Kiran, Karate Kalyani, Devi Nagavalli, and Swathi Deekshith. Unlike others, she didn't get evicted. It was her voluntary exit from the BB show.
Now, with Gangavva reportedly leaving the Bigg Boss 4 house despite not being in nominations, the nominated contestants can breathe easy. And this is the reason why it is being speculated that there may not be any eliminations this week in Bigg Boss Telugu 4. We have to wait and see whether this piece of news comes true or will pass as mere speculation. If none of them faces eviction then it will be good news for their fans.
#Gangavva house nundi vellipothunda?? Do you Agree or Disagree??#BiggBossTelugu4 today at 9 PM on @StarMaa pic.twitter.com/JUB3gLAYsb

— starmaa (@StarMaa) October 10, 2020
Gangavva Leaves Bigg Boss 4 Telugu House
For the past two weeks, Bigg Boss Telugu 4 show organizers are changing their strategies to keep the curiosity levels high among the audiences. They have twisted the show schedules right from the time TV9 Devi Nagavalli was eliminated and the same was followed even during the week when Actress Swathi Deekshith was evicted.
Gangavva is a popular Youtube star. She gained popularity with the masses for her humorous interviews. The 60-year-old Milkuri Gangavva was a farmer in Lambadipally, a village situated 200 kilometers from Hyderabad. As a farmer, she worked at tilling the ground, sowing seasonal produce (ranging from rice to turmeric) in the 200-acre land, and then reaping the harvest.
At other times she worked on her friends' and neighbors' farm as barter labor to support her family of five single-handedly. With an alcoholic husband and three children who needed to be taken care of, Gangavva gave it her all to ensure her children see a better tomorrow.