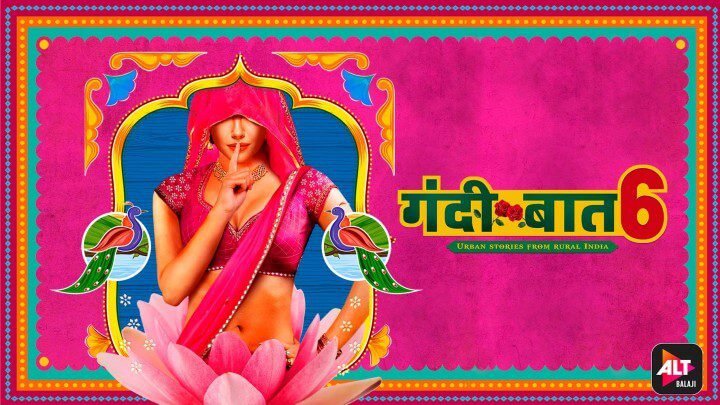 Gandii Baat Season 6 Special Episodes Starring Kunval Vikram Singh, Anjali Mukharjee, Zoya Khan, Utkarsh Arora, Tripti Bajoria, Romita Sarkar, Narendra Saini, Anand Sharma, Guru Haryanvi, Aanchal and Directed by Afzal Shaikh. Get Ready for the excitement, Watch Gandii Baat Season 6 Special Episodes Online Streaming only on ALTBalaji.
ALTBalaji's Gandii Baat 6 is a brand-new-season that is ready to take on the world once again with its intriguing and suspenseful special episodes. The new chapter of Gandii Baat 6 subtly unravels the stories revolving around murder mysteries, thrillers, and psychopaths. So, are you ready to witness the spine-chilling twists and fascinating storylines that Gandii Baat 6 will bring to the table? Also, Check out (Gandii Baat Season 5)
Gandii Baat 6 first episode (Who Killed My Wife) is about a woman Sarika, whose urban lifestyle and clothing is the talk of the town in a conservative village, which happens to be her husband Diwakar's hometown. Sarika gradually develops a good rapport with a newly-married village girl Malti something the latter's husband Paras disapproves of. Sarika and Malti's discussions revolve around a mysterious box 'jadoo' which could liven up their $ex lives. However, the sudden death of Sarika changes the scenario completely. (Gandii Baat 4)
Gandii Baat 6 second episode (Experiment) showcases the struggle of a man Parimal, an insurance agent who's low on confidence, bothered by his impotence and his inability to please his wife Mohini on the bed. Mohini regularly shares her concerns with her best buddy Ruby. Ruby offers advice to spice up Mohini and Parimal's life. The couple has a dark side to their marriage that the world wouldn't want to know. (Gandi Baat Season 2)
Gandii Baat Season 6 special episodes are so outrageous that you may very likely call the earlier seasons a work of an artist. Both the episodes in this installment are loosely inspired by a subplot from Netflix's Lust Stories and the Ayushman Khurana, Bhumi Pednekar starrer Shubh Mangal Saavdhaan.