A Complaint Against Hyper Aadi by representatives of Telangana Jagruthi Student Federation for allegedly making derogatory comments on Bathukamma Festival, Telangana dialect, and culture. The members of the federation approached LB Nagar division ACP Sridhar and submitted the complaint here on Monday (14-06-2021).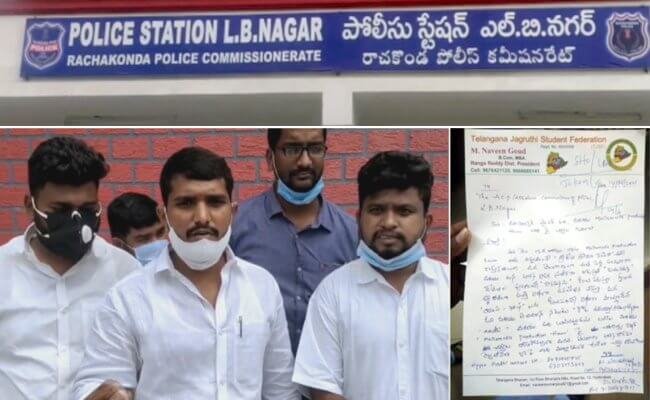 In the complaint, Telangana Jagruti Student Federation members Naveen Goud, Karthik, and Chinta Mahesh filed a complaint against Hyper Aadi for hurting their beliefs. On the 13th of this month, an Etv program called 'Sridevi Drama Company', actor Adi had degraded the Batukamma which is celebrated as the biggest festival in Telangana as well as the self-respect of the state, was ridiculed in a way that denigrated 'Gauramma'.
The Student Federation Members also lodged a complaint against the production house Mallemaala Entertainments for entertaining such things and degrading Telangana culture. The case has been lodged at LB Nagar police station and more details regarding the same will be out once the investigation is done.
Complaint Against Hyper Aadi:
The Telangana Jagruthi Student Federation activists wanted LB Nagar police officials to take action against Hyper Aadi, scriptwriter, and Mallemala Entertainments production for denigrating the Telangana culture and language. The response is awaited from the comedian and production house.