It's been 10 years since Google released their first-ever Chromebook running ChromeOS. In celebration, Google is introducing a number of updates to the software, such as the Phone Hub, a new Clipboard, improved Wi-Fi sync, and more. ChromeOS update now features better integration with Android Phones with Phone Hub. It has a built-in Control center, allowing users to respond to messages, check their phone's battery level and cellular signal, turn on its hotspot and even locate it.
Wi-Fi sync on ChromeOS will now allow Chromebooks to connect to any saved and trusted networks that a Chromebook or Android device belonging to a particular user were previously connected to. In the coming months, Google is also planning to bring support for Android's Nearby Share feature into ChromeOS.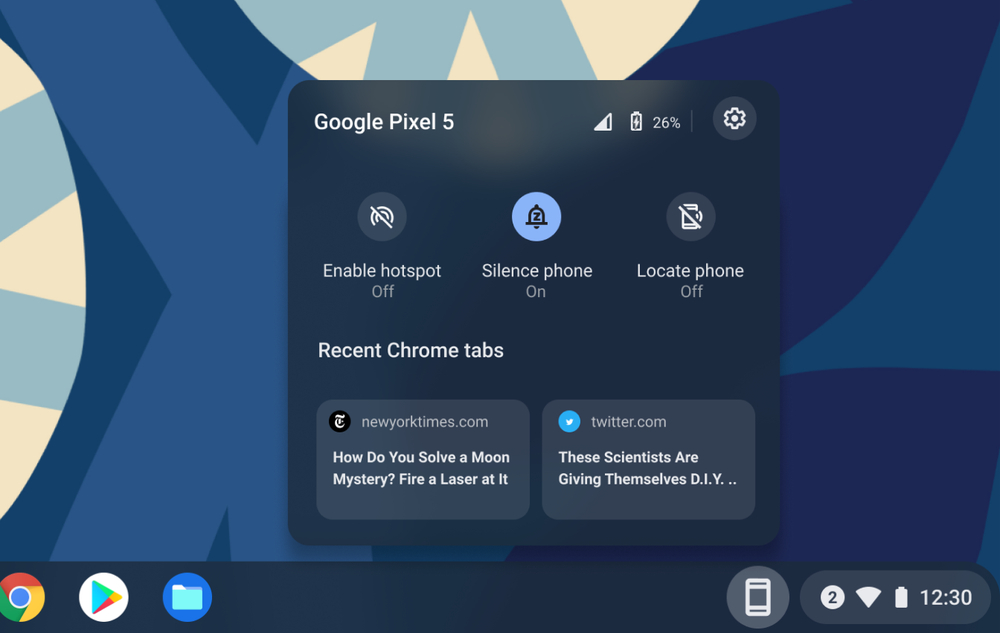 Along with these changes, Google has made a number of improvements to existing features such as new screen capture tools in the quick settings menu for taking screenshots and screen recordings. Media controls will now show up in the Quick Settings panel, there is a Clipboard that can save the last 5 copied items, easier sharing of files, images, and links between apps, and a lot more. To read about more changes that Google is bringing to ChromeOS, click here.