Bigg Boss Telugu 4 returned on Star Maa Channel and fans are curiously looking forward to knowing the Bigg Boss Telugu 4 contestants who will be part of the reality show and Get ready for a fresh dose of entertainment as Bigg Boss is back in an all-new avatar with enthralling drama and mind-boggling twists! will be hosted by King Akkineni Nagarjuna, Here are a few confirmed Bigg Boss Telugu 4 Contestants names who will be participating in the reality show.
The Bigg Boss Telugu 4 contestants are Surya Kiran, Monal Gajjar, Abijeet Duddala, Lasya Manjunath, Sujatha, Ariyana Glory, Syed Sohel Ryan, Alekhya Harika, Devi Nagavalli, Mehaboob Shaikh, Amma Rajasekhar, Karate Kalyani, Noel Sean, Divi Vadthya, Akhil Sarthak, and Gangavva. Bigg Boss Telugu is a spinoff of Bigg Boss, which itself is derived from the international reality TV series (originally Dutch) called Bigg Brother, developed by John de Mol.
Bigg Boss Telugu 4 Contestants List with Photos
1. Monal Gajjar: Actor Monal Gajjar is the first contestant of Bigg Boss Telugu Season 4. She is a native of Ahmedabad. Winning the Miss Gujarat crown was indeed the game-changer for her. Of late, got busy with her acting career in the Gujarati cinema. Monal made her acting debut with Malayalam film Dracula (2012). And since then she has done five films in Telugu and a few movies in Tamil.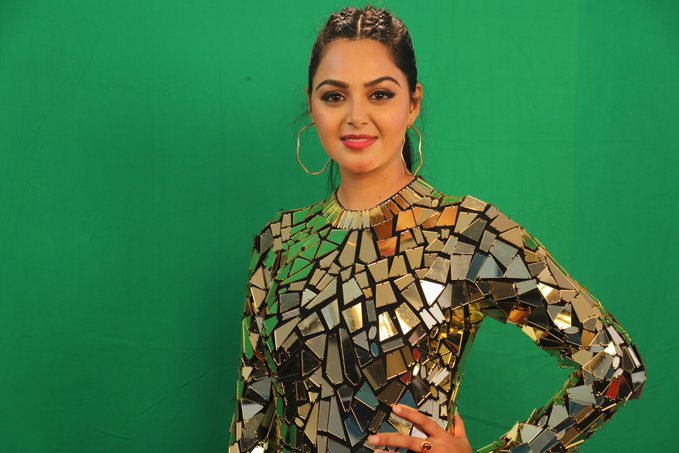 2. Surya Kiran: The second contestant of Bigg Boss Telugu Season 4 is director Surya Kiran. He made his directorial debut with Satyam in 2003, which was bankrolled by King Nagarjuna. Surya Kiran was seen as a child actor to many South in over 200 movies. He had an unplanned hiatus due to financial losses incurred due to his movie productions but the talented director tried to make his comeback as a director.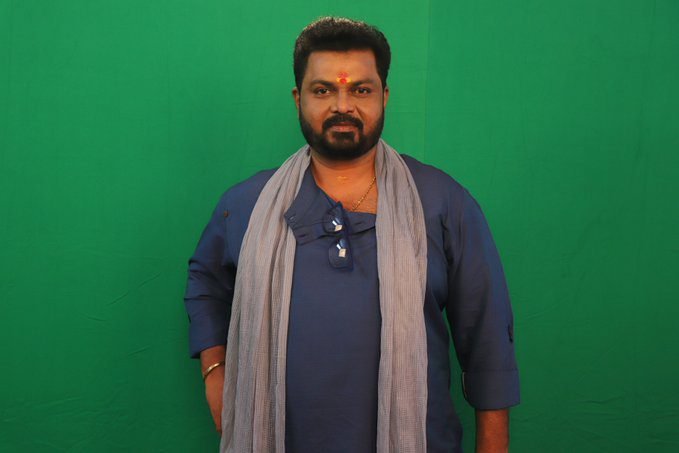 3. Lasya Manjunath: The third contestant of Bigg Boss Telugu 4 is TV anchor Lasya Manjunath is a TV show host and actor, who first shot to fame with her show 'Something Special' alongside anchor Ravi in 2012. The show was a huge hit among young audiences and the couple attracted a lot of eyeballs with their anchoring stint. She recounts her love story, which involves marrying the same person twice. She is now making her much needed a comeback to television with Bigg Boss Telugu Season 4 and is eager to make a strong impression, like always.
4. Abijeet Duddala: Actor Abijeet Duddala is the fourth contestant of Bigg Boss Telugu 4. He made his debut with Life Is Beautiful Movie in 2012 directed by Sekhar Kammula. Now, he is taking part in Bigg Boss Telugu season 4 which marks his small screen debut as well. Apart from Life is Beautiful, he also featured in a popular Telugu web series. It remains to be seen how Abhijeet Duddala can entertain fans on the reality TV show.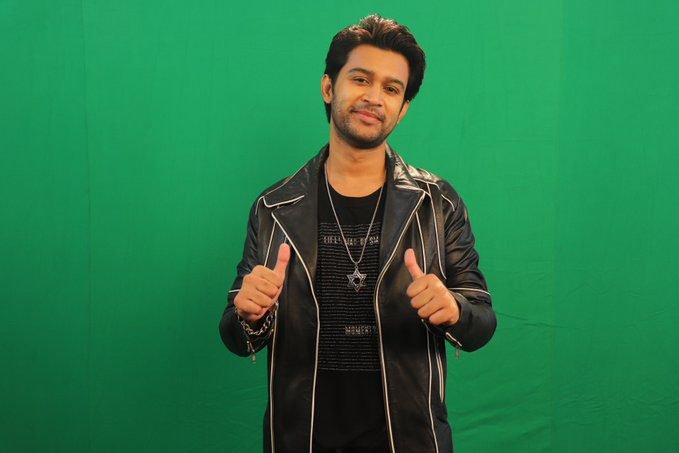 5. Jordaar Sujatha: The fifth contestant of Bigg Boss Telugu 4 is Sujatha. She garnered fame for her satirical news show 'Jordaar'. Hence, she is also known as 'Jordaar Sujatha'. Sujatha seems like a happy-go-lucky contestant. She is very witty, and her Telangana slang adds to the flavour of Bigg Boss Telugu 4.
6. Mehaboob Dilse: the sixth contestant of Bigg Boss Telugu 4 is Mehaboob Dilse is a social media sensation. He is popular for his cover songs and other fun videos. And the talented actor-dancer enjoys a huge following on Instagram with over 240k followers. Mehaboob Dilse is from Guntur, and he quit his software job to pursue a career in show business. 'The journey from Guntur to here was not easy,' he says.
7. Devi Nagavalli: The seventh contestant of Bigg Boss Telugu Season 4 is newsreader Devi Nagavalli. She is a native of Rajahmundry. Her stint as a reporter seems to have given her a lot of real-world experiences. She is popular for her on-ground reporting, striking interviews with political and film personalities. Devi Nagavalli says she has gone into dark corners of the country.
8. Alekhya Harika: The Eighth contestant Alekhya Harika makes an entry with a dance number. She is a popular YouTuber. Her claim to fame is her comedy series Dhethadi. The popular YouTuber holds a huge following on social media. Dhethadi Alekhya Harika became an actress by accident while she was working after her graduation. The aspiring actress wishes to make it big in the reality TV show as well.
9. Syed Sohel Ryan: The ninth contestant of Bigg Boss Telugu Season 4 is actor Syed Sohel Ryan, who makes an entry by dancing to Ajith's "Aaluma Doluma". Syed Sohel Ryan is a Telugu actor who made his debut with the 2013 film Music Magic as a lead actor and appeared in films like Cine Mahal, Konapuram Lo Jarigina Katha, Eureka, and others. This talented actor will be one of the most promising contestants in the season.
10. Ariyana Glory: The tenth contestant of Bigg Boss Telugu Season 4 is TV anchor Ariyana Glory. Ariyana claims that her special skill is she can tell people's characters by just looking at their faces. She is partnered up with Syed. They both are sent into the secret house. They will not enter the main house until further instructions from Bigg Boss Telugu.
11. Amma Rajasekhar: The eleventh contestant of Bigg Boss Telugu Season 4 is choreographer-turned-director Amma Rajasekhar. He is known for movies like Monarch and Ranam 2. After a brief stint as a director, Amma Rajasekhar later forayed into Telugu television. He judged popular dance reality TV shows Challenge, Gharshana, Rangam 2. He is now making a comeback to Telugu TV with Bigg Boss Telugu season 4.
12. Karate Kalyani: The twelfth contestant of Bigg Boss Telugu Season 4 is actor Karate Kalyani. Her most pronounced roles include comedy performances in movies like Mirapakay, Krishna, and Godavari. She earned the name 'Karate Kalyani' as she holds a black belt in the martial art form Karate. actress Kalyani has also become a household name with her performances in hit TV serials like Madhumasam, Muthyala Muggu, and Goranta Deepam. The dynamic actress with a devil-may-care attitude is one of the most anticipated contestants in this Bigg Boss season 4.
13. Noel Sean: The thirteenth contestant of Bigg Boss Telugu Season 4 is a rapper, composer, and actor Noel Sean. He is known for his roles in Eega, Magadheera, Premam to name a few. Noel Sean was familiar to the Telugu television audiences as he hosted the shows Sa Re Ga Ma Pa Lil Champs in 2010 and Super Kutumbam in 2013. It remains to be seen how Noel will perform in the show besides entertaining fans with his raps.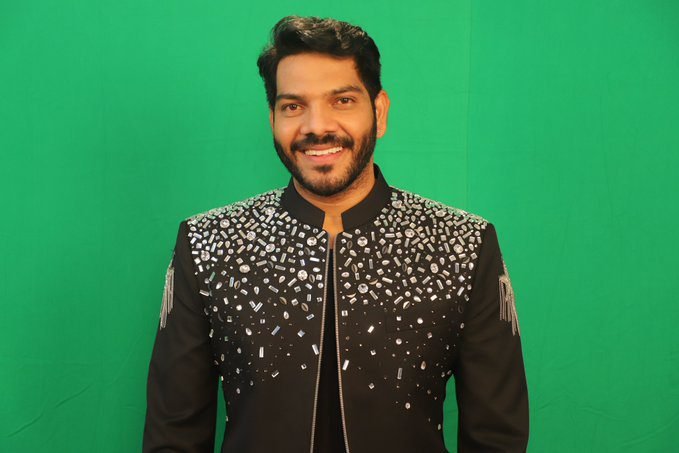 14. Divi Vadthya: The fourteenth contestant of Bigg Boss Telugu Season 4 is actor Divi Vadthya. Divi was seen in Mahesh Babu's Maharishi. She has also done a few Web Series. The Hyderabadi girl, who graduated in MBA, is all set to up her game and fame with Bigg Boss Telugu season 4. It remains to be seen how she can grab the attention of the telly audience in the Bigg Boss Telugu 4 house.
15. Akhil Sarthak: The fifteenth contestant of Bigg Boss Telugu Season 4 is actor Akhil Sarthak. He made his acting debut with the 2016 Telugu movie Bava Maradalu and later tasted success on Telugu TV with the shows Evare Nuvvu Mohini in 2017, Bangaru Gajulu and Kalyani in 2019. He was also listed in the Hyderabad Times Most Desirable Men of Telugu TV. He is yet another interesting contestant to watch out for in Bigg Boss Telugu season 4.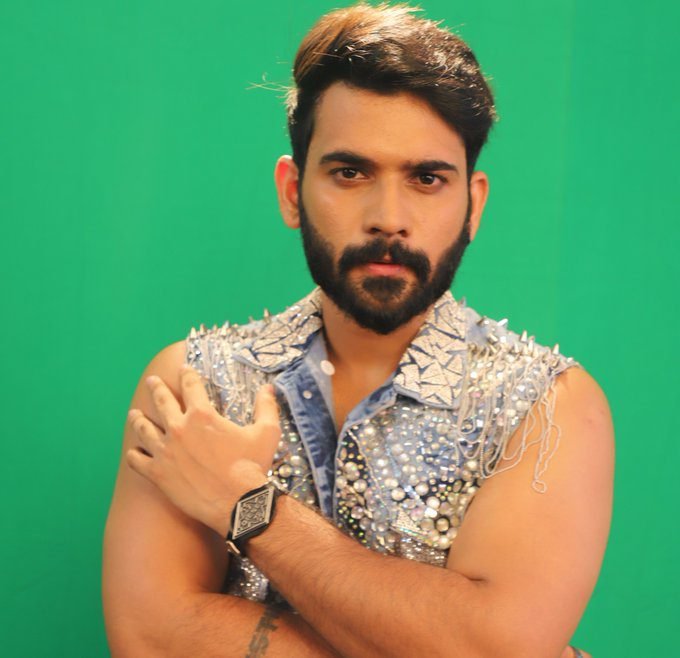 16. Gangavva: The Telugu YouTuber Gangavva is the sixteenth contestant of Bigg Boss Telugu Season 4. Gangavva is a native of Lambadipally village of Telangana state's Jagitial district. She is a farmer and a YouTube personality. She has even acted in films like Mallesam, and ISmart Shankar. Amid the Corona scare, this 58-year-old YouTuber's participation in the show is something to watch out for.
The Bigg Boss Telugu 4 House is now locked by Host Akkineni Nagarjuna. And the housemates will remain in the house for the next 15 weeks.