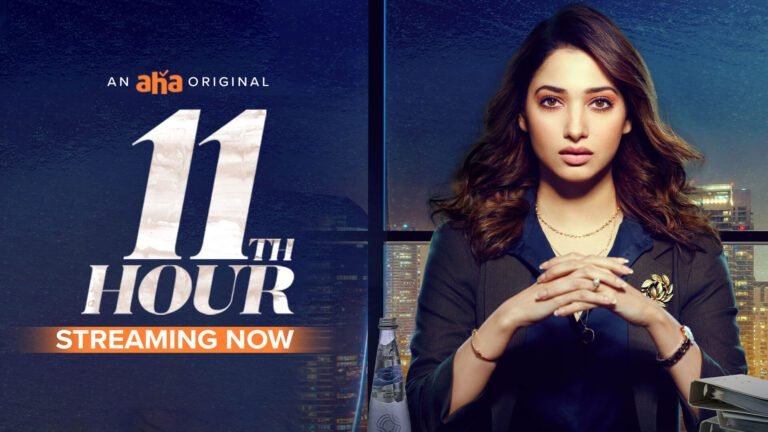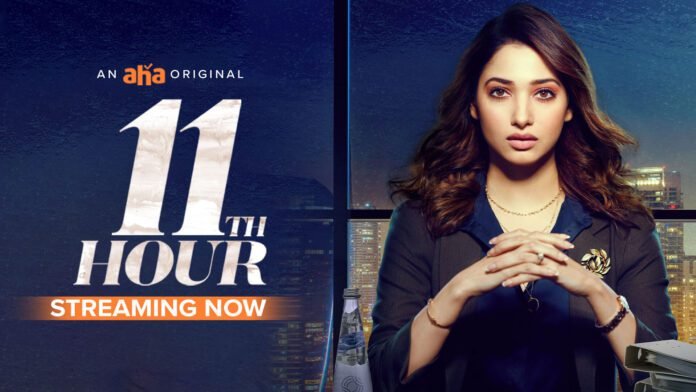 11th Hour Web Series Watch Online in HD Streaming on Regional OTT Platform AHA with English subtitles. Tamannaah Bhatia First Telugu Web Series 11th Hour Cast also Arun Adith, Vamsi Krishna, Madhusudhan Rao, Shatru, Pavitra Lokesh, Anirudh Balaji, Srikanth Iyengar, Jayaprakash, and 11th Hour Telugu Web Series Directed National Award-Winning filmmaker by Praveen Sattaru. 11th Hour Web Series about a Courageous, fearless, and ambitious woman trying to conquer a man's world! Will Aratrika Reddy win the biggest fight of her life?
The 11th Hour web series is based on a Telugu novel 8 Hours written by Upendra Namburi. Critically appreciated Telugu director Praveen Sattaru is directing it. He has some very decent films to his credit and so naturally, the expectations will be reached. Pradeep U is bankrolling the 11th Hour web series on his Introupe Films Banner.
11th Hour Web Series All Episodes:
1. Red Riding Hood: Aditya group of companies is in trouble. The boss, Aratrika Reddy, has just a few hours to save her company. Surrounded by enemies at every end, it's a fight that Aratrika must not lose, whatever the cost!
2. Memoirs of Aratrika: Aratrika Reddy's ex-husband Siddharth is here with a deal While all eyes are upon the Aditya group, some buried secrets come tumbling out
3. Haunting Past: Rajyavardhan's revenge is personal and he left no stone unturned to see the Aditya group's collapse, but Aratrika isn't giving up easily.
4. First Blood: Rajvardhan and Sadiq have joined hands. Aratrika must utilize every minute to make possible the seemingly impossible.
5. Beginning of The End: Another setback to Aratrika! Yash is kidnapped! How will she get out of this situation?
6. Betrayal: 
7. The Sinner:
8. The Big Bad Wolf:
11th Hour Web Series Watch Online
11th Hour Web Series Watch Online in HD Streaming on AHA with English subtitles.